Choose to Make Your Architectural Fabric Structures Extraordinary
No matter the scope or size of your project, you can rely on our expertise and superior products to help you create a structure that deserves to be marveled at. We can meet the architectural fabric needs demanded by a variety of applications and structures.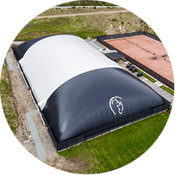 Air-Supported
Shelter-Rite® architectural fabrics are the world leader in high-performance coated fabric used to create year-round, climate-controlled, air-supported structures that house multipurpose sports and industrial facilities.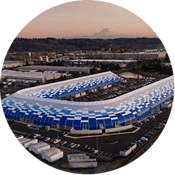 Frame
Frame structures have internal metal frames and an architectural fabric skin that's stretched over or attached to the metal frame. The architectural fabrics we use can complement a diverse assortment of structural designs and colors.
Custom-Designed Tension
Tensile fabric structures often involve custom-designed, three-dimensional shapes. These high-profile structures also typically utilize a high-performance fluoropolymer top-coating system.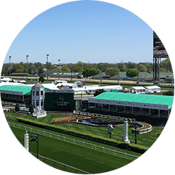 Tent
Shelter-Rite Tent fabric is a lighter-weight coated fabric used for clearspan tents and offers the exceptional strength you experience with long-term fabric structures.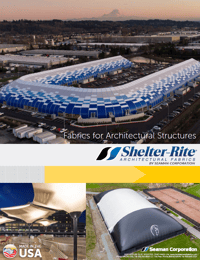 Click to download brochure