In Dammam, Saudi Arabia, the Sports for All dome was designed to provide access for the entire community to participate in sports at all skill levels. To withstand the severe desert heat, Yeadon Fabric Domes selected Seaman Corporation's Shelter-Rite® DuPont® Tedlar coated fabric to cover the facility. The dome is equipped with nine courts to facilitate eleven different sports. The over 90,000 square foot air-supported structure also serves as a corporate event space, hosts community programs and is the site for educational enrichment.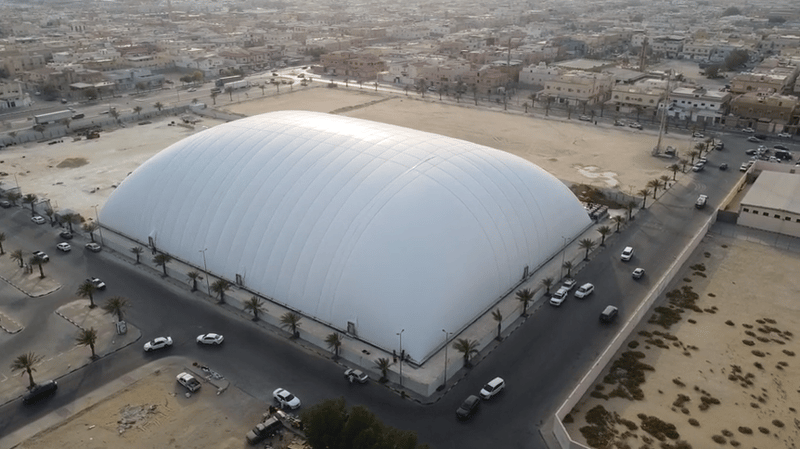 Project Details
Client: Saudi Sports for All Federation (SFA)
Project Site: Dammam, Saudi Arabia
Installation: 2022
Fabric:
Outer Membrane - Shelter-Rite® 8028 FRLTC White Opaque with Brite White Tedlar® PVF
Dimensions: 344' (L) x 262' (W) x 88' (H)
Fabrication and Installation: Yeadon Fabric Domes

Project Story
In the scorching desert climate of Dammam, Saudi Arabia, safely practicing sports often requires an indoor facility. In the Eastern Province, Sports for All (SFA) knows this, and has invested in a versatile, state-of-the-art multisport facility that doubles as a one-thousand-person event space. The facility, designed, manufactured and installed by Yeadon Domes, is used year-round and must withstand temperatures that soar over 100 degrees Fahrenheit in the summer. Durability, UV-resistance, and longevity were non-negotiable for this project's materials. Yeadon has been building air-supported structures in extreme climates for nearly 50 years, so Shelter-Rite® DuPont® Tedlar coated fabric was an easy choice. The Tedlar coating makes it the most UV-resistant fabric around, and the material lasts 20+ years in high-UV, intense sun environments.

The structure, built with easy to clean Brite White Tedlar® fabric, was placed on 20,000 square meters of land and can accommodate over 300 parking spaces. The largest dome in KSA, it has 3 five-a-side football fields, 1 seven-a-side field, 3 multipurpose courts, and 2 paddle tennis courts. This air-supported structure was designed and built to be accessible to all: it has separate male and female entrances, and locker room facilities for both men and women to ensure that all members of the community can get active and play more.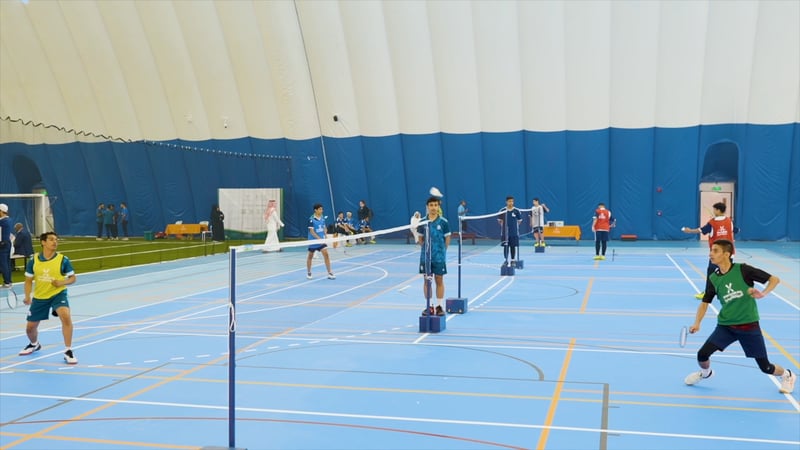 After being the first to manufacture and build a dome in KSA, Yeadon Domes was selected to work with SFA to ensure that their vision for an accessible, community sports facility came to life swiftly and without issue. The air-supported structure has a modern building attachment to welcome athletes and participants into the pristine facility, as well as washroom areas to change into sportswear and provide privacy. With the addition of Tedlar PVF film on Shelter-Rite architectural fabrics, the dome will resist fading, cracking and wearing down, maintaining its pristine appearance for decades to come.


When asked about the SFA Dome, the Saudi Minister of Sports, Prince Abdulaziz bin Turki Al Faisal, said: "The facilities embody the unlimited support that the leadership of this country provides to the sports sector. The opening of the Domes reflects the level of achievement, development, and prosperity required to achieve the vision 2030 objectives."
"The Ministry of Sports is working hard to contribute to implementing the Quality-of-Life Program initiatives, which reflects the wise leadership's vision in creating the right environment to improve the lifestyles of people across the Kingdom. The facilities will enhance participation in cultural, recreational, and sporting activities that help people lead healthier lives, create jobs, promote investment opportunities, and diversify economic activity." noted Al Faisal.
Already, Al Faisal's words have proven to be true. SFA expects to welcome 150,00 participants to the SFA Dome in the first year, with expectations that that number will increase to 250,000 visitors in its second year. Just months after installation, it was the location of the Global Goals World Cup (GGWCUP), a tournament known as the "social good world cup" that encourages women across Saudi Arabia to participate in sports. The structure does not just provide a climate-controlled space for soccer, but gives community members a place to practice basketball, volleyball, tennis, futsal, badminton, table tennis, netball, rugby, GFX and handball. SFA has opened the space to individuals and groups for bookings to create further accessibility, and truly make this structure a space that supports Sports for All.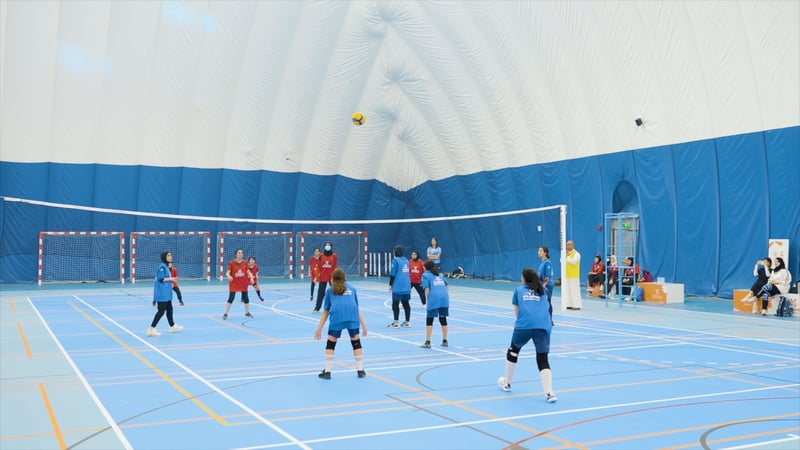 Not only has the SFA dome become an indispensable community asset, but it has also been recognized by leaders as a practical resource that brings the Kingdom closer to its goals. Prince Khaled of has said: "We are proud to see so much enthusiasm in Dammam around the launch of the SFA Dome, the first purpose-built facility meant to bring us all closer to our goals of health and wellness. This venue is for you – your space to thrive – and we've launched it as part of our mission to create curated opportunities and well-designed spaces that put health and wellbeing first on the agenda."
The principle to extend the life of a structure is to maintain the tensile strength of the base fabric. Shelter-Rite's proprietary coatings are weather resistant and protect the base fabric from UV light. It also incorporates a fungicide into the coating compounds to reduce dirt collection on the material to assist in combating these fungal attacks. Combined with the high-end exterior coatings, this fabric structure will maintain longevity both aesthetically and physically.
The design flexibility, long-term performance, durability and lower overall cost are just some of the benefits that make a fabric structure an attractive option. For this particular project, this facility will become special place as memories are made and maintain a long aesthetic life in the desert climate.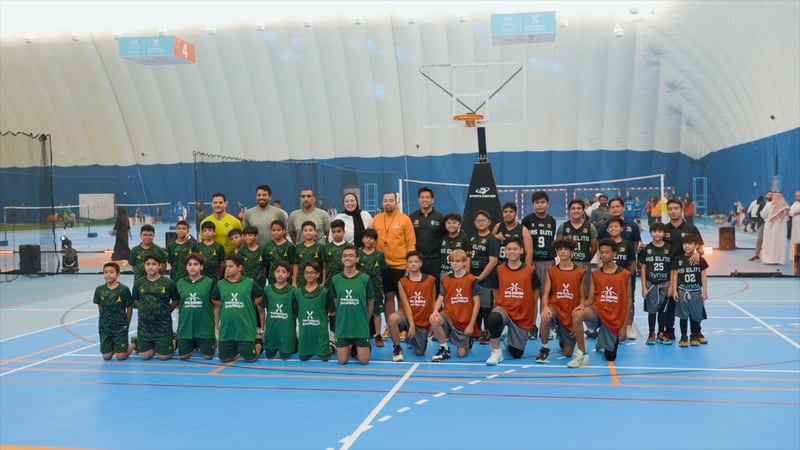 Video and photo usage are courtesy of Yeadon Domes.