Seaman Corporation manufactures an extensive line of high-performance architectural fabrics for multiple applications. Shelter-Rite® Tent™ fabric is a lighter weight coated fabric used for clearspan tents and offers the exceptional strength you experience with long-term fabric structures.
Clearspan tents are an excellent choice for events such as weddings, trade shows, concerts and sporting events where people can enjoy being outdoors while still having weather protection.
The Shelter-Rite Tent is 20% lighter than the industry standard, yet just as tough, offering outstanding durability and an easy clean surface. Because of its lower weight, the fabric is easier to handle, leading to:
Faster installation
Decreased worker fatigue
Less wear and tear during handling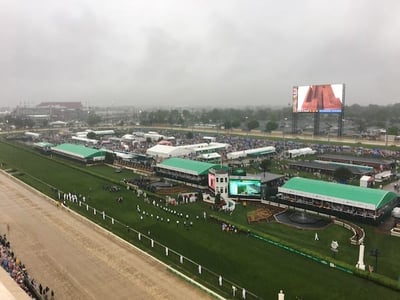 To meet project and customer specifications, Seaman Corporation offers standard White-opaque-white material from our stock and can provide custom color fabric for as little as 500 yards of material. A good example of a custom color product is the green-over-green material that we made for use at the Kentucky Derby.
Because the Shelter-Rite Tent material is manufactured in the United States, we can offer custom materials with only a few weeks lead-time. In addition to the coated fabric, Seaman Corporation can also offer fabricated panels made to your drawings, if needed.
Since 1949, Seaman Corporation has been a global leader in engineering high-performance coated fabric solutions for demanding markets, including permanent architectural structures, commercial roofing, military tanks and tents and geomembrane containment solutions.
Explore 3820 FRLTC Clearspan specifications here.
Shelter-Rite Tent Features
Available in rolls and panels
Customizable colors and patterns
Lighter weight
Easy handling
Made, stocked and serviced in the U.S., learn more about the benefits of the Shelter-Rite Tent. Have additional questions? Contact us today.