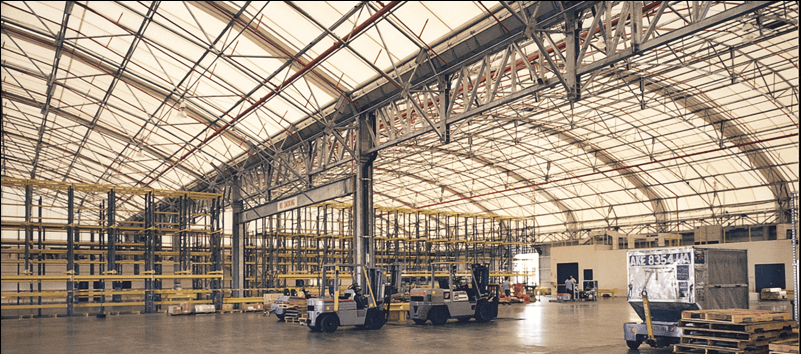 One of the most important functions of government is serving the public. However, it's hard for a government agency to be responsive to disasters while waiting for traditional construction to be complete. When disaster strikes, shelter needs to be provided quickly to constituents to protect them from harm. Portable tension structures have a number of benefits, offering the perfect solution for local governments in need of emergency response facilities or in need of additional building space.
Quick to Deploy
In states of emergency, fabric structures can be erected quickly. This allows governments to provide help to those in need when they need it. Architectural structures are also ideal solution for private offices and equipment storage, a highly attractive factor during election years as the number of staff and volunteers expands temporarily. The interior of these structures can be maximized and expanded when necessary.
Reliability
When installed properly, fabric structures can withstand some of the harshest environments. Fabric membranes are tested and engineered to resist high loads of snow and other elements that put immense pressure on the structure. It is important to note that relying solely on the fabric to provide tension without considering proper engineering of the overall structure could result in a failure. As with all building projects, there are common mistakes that occur, but by paying close attention to the specification and installation processes, you can have a structure readily available to fit frequently changing needs and requirements.
Bonus: Energy Efficiency
Fabric buildings reduce the need for artificial light during the day due to the transparent nature of the membranes. Overall, architectural structures are an attractive option if you are looking to decrease your carbon footprint and energy consumption.
Fabric structures can be ideal solutions for local governments in a variety of situations. Government officials should consider the use of tensioned structures not only in emergency planning, but also in the event of rapid expansion or storage needs.
What do you look for when choosing a building type for your government project? Share your thoughts in the comments.
---
*Information in this article based off of content found in this ICMA post.