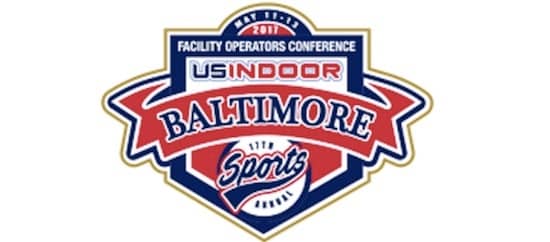 Seaman Corporation will be exhibiting at the USIndoor's 17th Annual Facility Operators Conference & Trade Show in Baltimore, Maryland, on May 11–13. This premier educational and networking event for the indoor recreational sports industry is widely attended by owners and operators of sports facilities from all over the United States. Seaman Corporation is proud sponsor of USIndoor, and this year will be sponsoring the Executive Symposium being held on May 12 and 13.
The three-day conference includes presentations from members, seminars on local building regulations, techniques for operations and a two-day trade show, during which Seaman Corporation will exhibit at booth #104. Stop by and learn about how Seaman Corporation can help owners and investors select the best U.S.-made membrane materials for their new sports facilities.
Seaman Shelter-Rite leads the industry in modern materials and methods, producing high performance architectural fabrics for over 40 years. Shelter-Rite Architectural Fabrics have been engineered with a proprietary coating formula for superior UV and mildew resistance, and unique weft inserted knit fabric that provides excellent tensile, tear and seam strength. This time-tested technology has resulted in architectural structures that withstand years of exposure to harsh environments. View our project profiles to learn more about air-supported structures for sports and athletic uses.